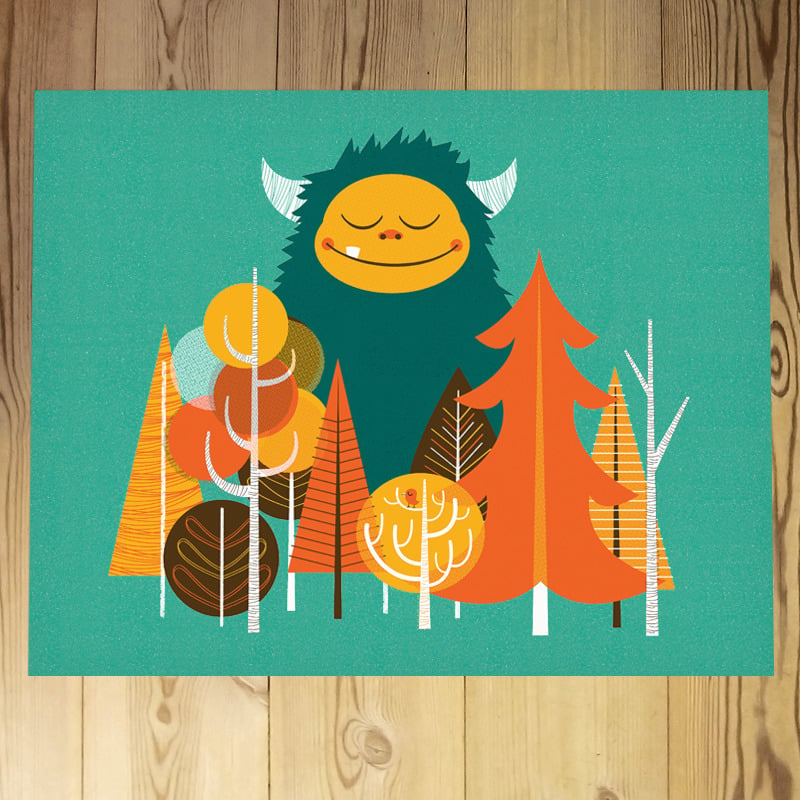 Walter Art Print
$

20.00
---
---
This is Wally. Wally is a forrest dweller. This gentle giant spends his days frolicking through the trees with his many woodland pals. A shy beast, Wally is seldom seen but due to his great size and inherent clumsiness is often heard.
If a tree falls in the woods and no one is around to see it, does it make a sound? Well, you should ask Wally. He's the one who knocked it over.
14" X 11" Standard Framing Size & printed with archival inks.